DIK39 A unique offer


1st line "pieds dans l'eau" villa in Varazze.
---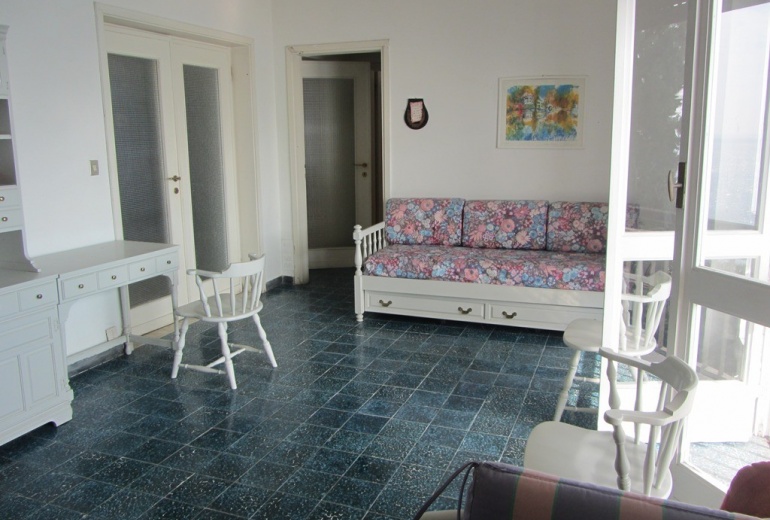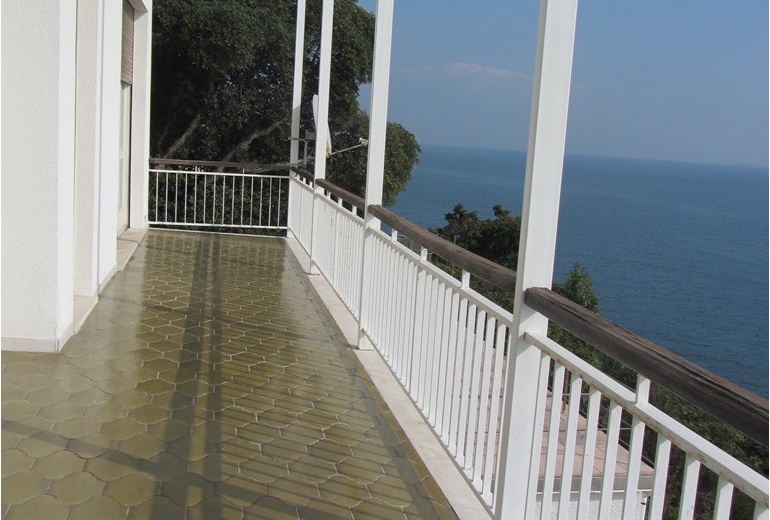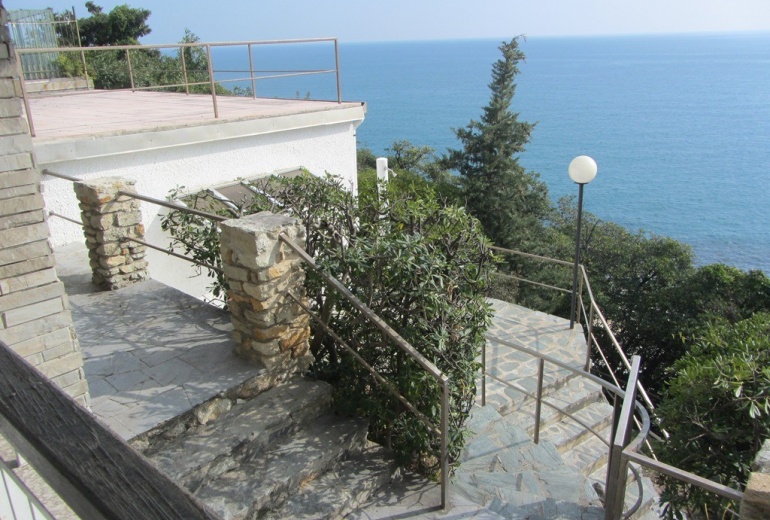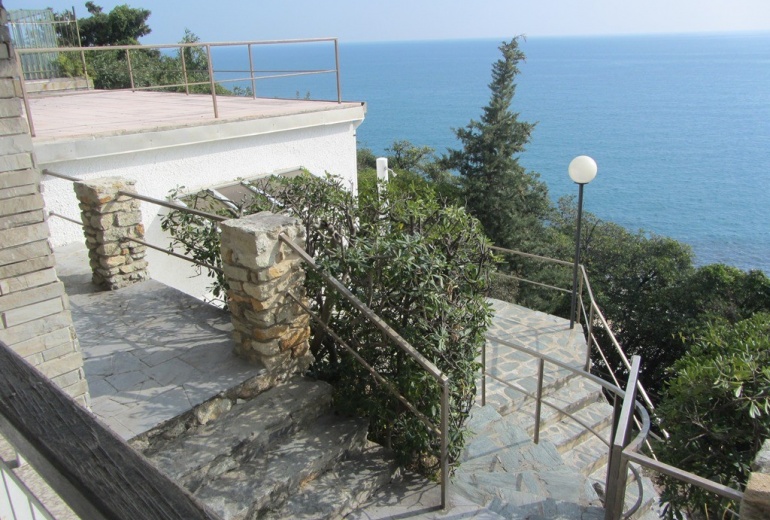 Description
Varazze is a beautiful resort town in Liguria. It has all kinds of infrastructure such as supermarkets, local shops, beaches, excellent restaurants and bars, etc. It is an ideal place for surfers and yacht owners because Varazze harbour is fully equipped for quite large yachts. Varazze is located on A10 highway so the distances to the nearest airports which have direct flights to Russia are: 202 km to Milan Malpensa Airport (MXP), 30 km to Genoa Cristoforo Colombo Airport (GOA), 170 km to Nice Côte d'Azur Airport (NCE).
Panoramic villa is located in a picturesque place on the 1st line to the sea. The plot including the garden is 1700 sq.m. Nice roar of the waves is the only sounds that can be heard there.
On the eastern and western sides there are 2 neighbouring villas which are separated by Pittosporum hedges that can guarantee a complete privacy. On the southern side there is a footpath to the so-called Passeggiata Europa ("Europa Stroll") and the sea-front. Passeggiata Europa is a naturalistic path running on 7 km along the sea-front and connecting Varazze city centre to Cogoleto. It is perfect for cycling, jogging and rollerblading. There is a staircase to the sea.
The plot is layered, so it was zoned. The main and the biggest zone is on the villa level. It is suitable for parking 4 vehicles and can be used as a solarium.
On the 2nd zone there is a small premise of 35 sq.m. which consists of a living room, a kitchen, a bathroom and a bedroom. There is a shower on the terrace. It is possible to place a table and some chairs there.
On the 3rd zone there is a small garden with some typical Mediterranean fruit trees, such as citrus trees, etc.
On the 4th zone there is a vegetable garden. It is suitable for swimming pool or jacuzzi construction.
There is a staircase to the footpath. There is a bicycle storage room. Villa is in very good condition. Villa's staff are kept all year round.
Villa takes up 2-floor building. Living area is 236 sq.m. Terraces and patio take up 56 sq.m. There is also a small premise of 41 sq.m. with a bathroom.
On the 1st floor (88 sq.m.) there are a hall, a living room, a bathroom, a double bedroom. Covered patio takes up 28 sq.m. The roof of a small premise can be used as a solarium.
On the 2nd floor (138 sq.m.) there are a spacious living room with dinning area, a kitchen, 2 double bedrooms, a large bathroom. Covered terrace takes up 28 sq.m.
Property Amenities
Region
Italy. Liguria
City
Varazze
Type
house/villa
Living area (m²)
280 m2
Square area (m²)
1700 m2
Bedrooms
4
Число cанузлов
3
Distance to water, km
50.00 km
The nearest airport
Genoa
Distance to airport, km
30
State
renovation needed
Langscape
sea
Heating
autonomous
Options
garden, balcony, terrace, sea/lake-view